Yari's Annual Assembly
The annual meeting of Yari held at the Yari's office in Stockholm, where the past year activities and the plan for the upcoming year presented, and the new board members elected as well.
The graph shows the incredible development we have had in recent years and the rapidly growing rate for the last two years.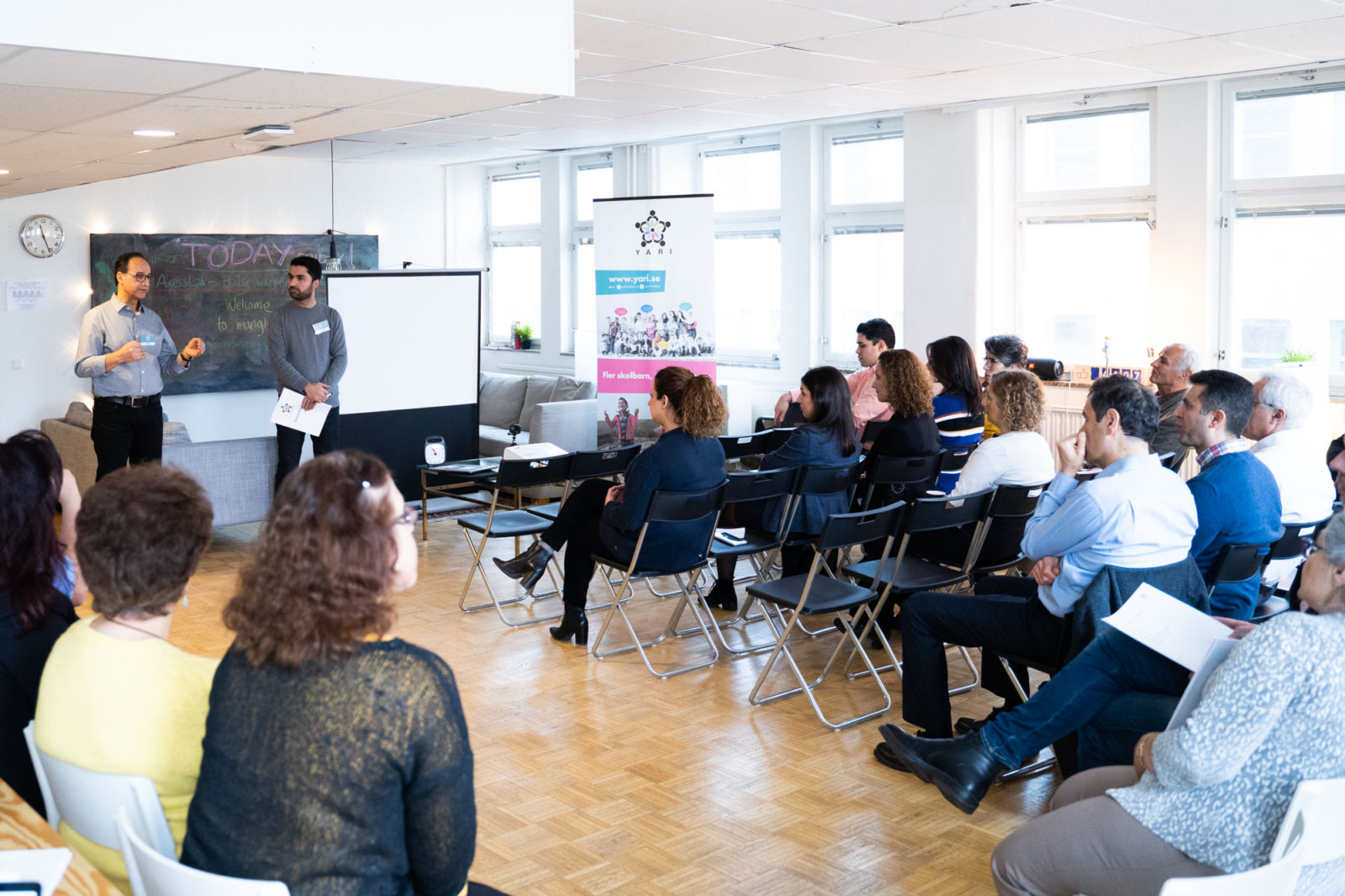 Sara Baghchehsaraee and Haleh Nowroozi have left the board for personal reasons, but they remain active in Yari's activities. Sara will continue her tasks in the customer service and2 Haleh will be more engaged in the new medical fund. Ehsan Ijadi and Fatemeh Zarvani introduced as new board members. Ehsan has a leadership background, and Fatemeh has a software development background.
Other board members who re-elected are as below:
Minna Katebi

Minoo Mohseni

Parisa Zarnegar

Siavoush Mohammadi

Kamyar Forouzesh

Mina Abbasi
Supplements:
Hossein Enssi

Fatemeh (Mahvash) Gordini
Reza Tavakoli and Faramarz Nilforoushan were elected as internal accountant and inspectors. Maryam Delforoush, Sasha Hassani and Parisa Javanmard were elected as the election committee members.  KMPG was presented as the new accounting firm for Yari Foundation.
Meeting continued with open doors and the board answered the questions raised among the audiences.  Here are some of the Yari Foundation's 2019 plan:
Investigating the possibility of building a new school in Iran

Increasing monthly income paid by members and donors for 20% by the end of the year.

Aiming for supporting 1000 children.

Finding new budget recourses for new events and activities.

Reviewing and updating Yari's statute.

Establishing a healthcare fund in the memory of "Yeganeh".