Sunday 2nd June 2019 was a historical day for Yari Foundation. We officially launched in Canada. We are very humbled by this occasion and take this opportunity to spread our wings and reach more children to provide financial means to continue their education. Our mission is to sponsor 5,000 children by 2023. This is only possible with support from the community.
In parallel with the launch, our team in Canada organized an event with different activities. Yari chairperson, Siavoush Mohammadi opened the event with a briefing on Yari foundation. Later, Mohsen Khalkhali, Yari coordinator in Canada, shared his personal journey on how he came to know Yari and decided to be part of the family.
The talks were well-received by the guests and created an engaging discussion. The participants were impressed by the transparency and trustworthiness of Yari Foundation.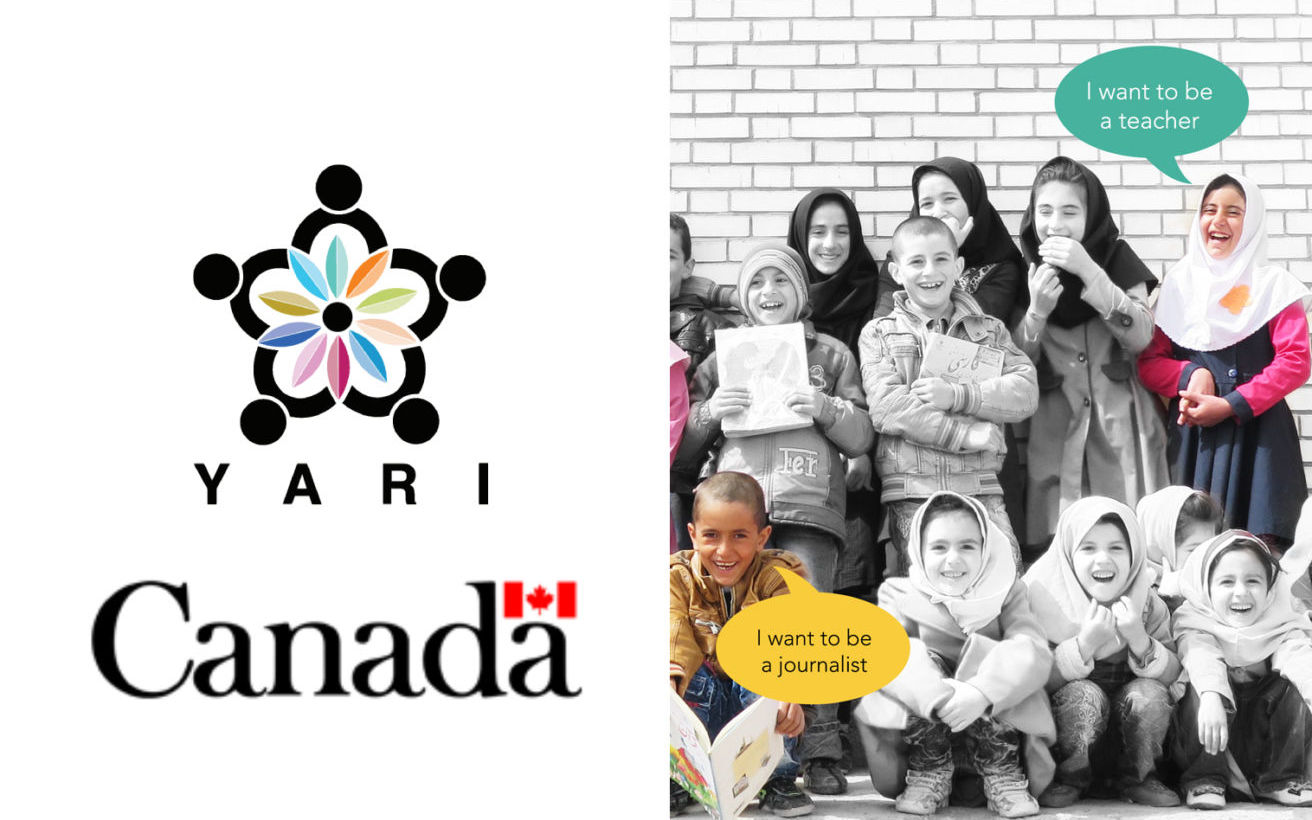 An adorable collection of 29 painting prints by children of Yari Foundation was put up for auction during the event. Furthermore, 200 painting prints were also displayed at the gallery. The auction drew much attention and the guests showed great interest. The sale from the auction was 3,700 CAD (26,170SEK).
One of the paintings in the collection showing a beautiful landscape scenery was bought by the audience collectively for 410 CAD (2,900SEK) and donated back to Yari Foundation. The displayed paintings also collectively raised 265 CAD (1,880SEK). The whole event generated a total of 5,500CAD (38,900SEK).
Monthly sponsorships are a great way of having an impact. These consistent donations, starting as low as 25 CAD a month, provide a stable way for Yari and student families to plan the education. At least four generous philanthropists instantly became a monthly sponsor to a child.
If you live in Canada and are interested to know more about our work and the ways you can get involved, please contact us at info@yari.se or via social media @Yari.Foundation. We'd love to hear from you.