Education is a human right
Every girl and every boy should have the right to a quality education so that they can have more opportunities in life. A good education boosts economic growth and can promote gender equality, reduce child marriage and promote peace – locally and internationally. 
Education is also a vital human right, enshrined in the Universal Declaration of Human Rights and the United Nations Convention on the Rights of the Child. Going to school does not only effect the future of children, it effects the future of their families, their friends, and their communities. As more children are educated, the world becomes a brighter place.
According to many sources, over 3 million children between 7-16 years old (over 20% of Iran's children) are not attending school regularly as of 2017. Despite this crushing need of education, the large charity organizations of the world have limited footprints in Iran due to sanctions and other various barriers to operate within the country – these children are often neglected.
At Yari Foundation, we work to enable socially and economically marginalized children in Iran to complete their education, giving them a chance to fulfil their own potential and create a future for themselves. For many families in need, the cost of an education with student fees, school books and travel expenses are just too great to bare.
We target children who are about to drop out of school or does not have the means to even start it, thus proactively helping before the damage to the children's life has happened. Your donation thus provides an opportunity for these families to give their children a hopeful future.
* Radio farda
* Tabnak
* Radio zamaneh
* Khabar online
* Salamat news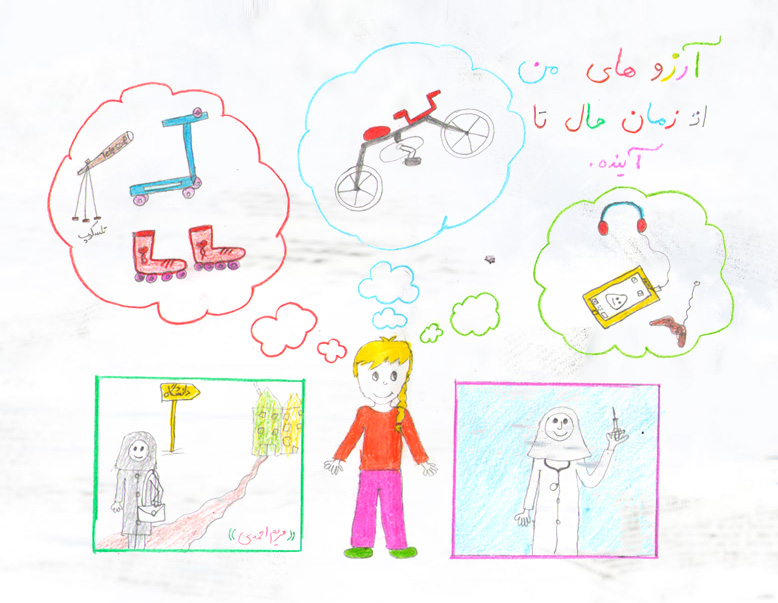 Individual impacts
Education is critical to escape chronic poverty and to prevent the transmission of poverty between generations. On an individual level, the impact of a good education is severe:

Impact on communities
Society and education complete each other. Literacy is not merely the skill to read and write, it is a transformational process that empowers individuals, broadens their critical thinking and provides them with the ability to act. This has a wide-ranging impact on society and human development:
Decades of research have found an important link between the expansion of basic education and economic development. 

Educated girls who become mothers are more likely to send their children to school, passing on and multiplying benefits.

Education has a positive influence in a child's life from health to protection, exploitative labour and trafficking.

Healthier families. When mothers are educated their children are better nourished and get sick less often. 

Literate individuals are more likely to participate in the democratic process and exercise their civil rights.
With the help of YARI foundation life of many children has changed.
Read their stories here:
Meet Arghavan!
one of our many children supported by YARI